About Me:
My name is Brittany Fields, but some of you may know me as "ASI Girl" from my frequent cameos on ASI's social media.
I am majoring in Communication Studies with a concentration in Public Relations and work as a Promotions and Outreach Coordinator for ASI.
In a nutshell, it is my job to promote all of ASI's programs and services while keeping the Sac State community engaged. Outside of ASI, I serve as a President's Ambassador on behalf of President Nelsen, I am a Marketing Specialist for the Peer Academic Resource Center (PARC), I  DJ for KSSU and I am also apart of several clubs/organizations on-campus. Long story short, I wear a lot of different hats. Most importantly, I am a GRADUATING SENIOR!!! #STINGERSUP
Truthfully, I am beyond READY to walk across the stage in May, but it is bittersweet knowing that my time at Sac State is coming to a close. That's the difficult part about being a student leader… at some point we leave and continue our work beyond higher education. My hope is that this blog will continue to do the work that I started at Sac State. Ultimately, I plan to share my experiences, past and present, and I will keep my stingers crossed that I can help someone along the way.
Confessions:
I am in no way, shape or form an expert on college. I will not claim to have the solutions to every problem, but I have experienced my fair share of challenges and successes. That said, let's kick this thing off with my first list of confessions!
#1 My Senioritis is so real I can smell it
It's midterm season and things are really starting to heat up. I have more essays and assignments than I have free-time. How do faculty seriously have time to grade all of this work? At this point,  I am still figuring out how to shake the Senioritis blues. Right now my solutions include: coming to school early to do my homework, because I can't bring myself to do it after school, and literally writing EVERYTHING I have to complete in my planner. There is no greater accomplishment than putting a check next to a task on a to-do list.
#2 I have Nordstrom taste with a dollar tree budget
I have lived on campus for the past three years, but decided to experience off campus life in my final year. Bad move… I have no idea what I was spending my money on before I had to pay bills. That feeling of sliding your hands into your pockets just realize they're fake is real. That feeling is basically me on the first of every month. Nonetheless, this experience has taught me the importance of programs like the ASI Food Pantry, Pop-Up Pantry and CalFresh. If there's a need, there's usually a corresponding resource!
#3 Office hours have never been more important
I am currently enrolled in the most important, and challenging, courses in my program. What's worse is that I stacked my classes back to back, Tuesday/Thursday, so that I could work primarily on Monday, Wednesday and Friday. Don't get me wrong, I cherish only having school two days out of the week, but it is definitely tough. Tuesday/Thursday classes are not for the faint of heart. Anyone considering to take the Tuesday/Thursday plunge, make sure to factor in time for lots of self-care.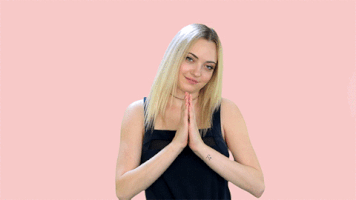 That's all for now, Hornets! If you have any suggestions for "Confessions of a Graduating Senior" or feedback, email me at ateamoutreach@csus.edu or leave a comment below.