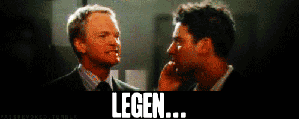 How I Met Your Mother
How I Met Your Mother is the perfect canned comedy sitcom for this winter break. You will likely laugh throughout the entirety of every episode and gain a number of hilarious terms to add to your current vernacular. If you are looking to end your winter break on a high note, How I Met Your Mother is the perfect way to do so. Even better if you've seen it before, it's still equally as funny the second, third, AND fourth time around.

Adventure Time
If you aren't looking to commit to a long series this is your best bet. With each episode at only 20 minutes you can watch this show without committing an excessive amount of time AND still gain the satisfaction of binge watching good tv. It is the perfect combination of quirky and charming and includes plenty of jokes and moments made just for adults. Definitely a must see for those into cartoons and good clean fun!
The Tudors
If you are into period television shows The Tudors is your go to show for the perfect binge marathon. While the historical facts are not completely accurate, the elements of lust, betrayal, and greed make up for it. In the short four seasons, King Henry VIII manages to marry six different women, takes on a number of different mistresses, and beheads more people than you can count on both hands. This is the perfect drama for the drama-lovers.
Friday Night Lights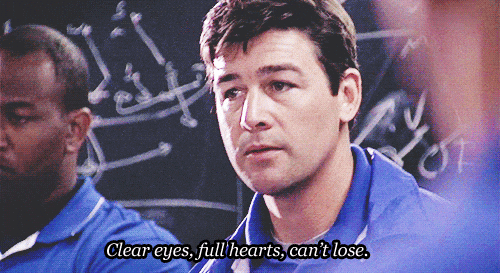 I can't stress enough that Friday Night Lights is not merely a show about high school football. The series centers around Coach Taylor, his family, and his players as they navigate life in the football obsessed town of Dillon, Texas and deals with issues such as injuries, heartbreak, racism, and financial problems. Friday Night Lights will have you laughing, crying, and cheering for these players from the first episode on.
Friends

Friends stopped airing new episodes over a decade ago, but it is still one of the most relatable shows (minus the fact that you would never get that spacious of an apartment in NYC). This comedy is about a time in your life when friends become family, career decisions are made, and you are looking for your soul mate, all the while goofing off with the people closest to you. So snuggle up with your "Smelly Cat" and hit play because these six friends "will be there for you".
Gilmore Girls

Gilmore Girls is about a mother and daughter duo living in the fictional town of Stars Hollow, CT. The dramedy centers on the strong connection the two share as they navigate family, friendships, and relationships. If you are in the mood for some fast-talking pop culture references and quirky characters, this series is for you.
American Horror Story

A horror television series with each season being a completely separate story. The show's characters deal with supernatural beings and well as everyday horrors, such as infidelity and insanity. There are currently 3 seasons available on Netflix: Murder House, Asylum, and Coven. Each season deals with a different horror like ghosts, an insane asylum, aliens, and witches.
Arrested Development

A sitcom that satirizes a wealthy family's crisis when their business goes under. Michael Bluth attempts to keep his dysfunctional family under control and get them back on their feet. The show has jokes that span across multiple episodes and seasons. Each family member has their deeply rooted quirks and will constantly be spouting off ridiculously quotable lines. Its rapid fire humor and ridiculous puns will cause you to binge-watch it all.
Samurai Champloo

An anime about a young woman named Fuu who saves two samurai, Mugen and Jin, from execution. Fuu then asks them for a favor, to help her find "the samurai who smells of sunflowers," and the show follows them along this journey. Although Mugen and Jin are both samurai, they are very different people. Mugen is a reckless vagabond with an unconventional fighting style. While Jin is very stoic and fights in a traditional manner. The show has a great jazzy hip-hop soundtrack and is directed by Shinichiro Watanabe who is best known for Cowboy Bebop. Whether you watch anime frequently or have never
before, this show is a great one to watch.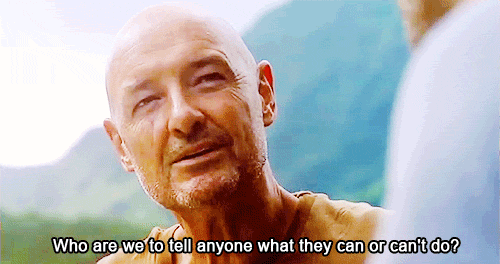 Lost
Lost is a cult classic for a new generation. Before you start shaking your head, let me say something: YOU DO NOT KNOW HOW IT ENDS. I almost didn't watch Lost because I thought the ending had been ruined for me by almost every friend I've had and TV show I've watched in the past 5 years. But I'm so glad I decided to give it a try! Lost sends you for a loop time and time again with complicated and enthralling individual and overarching plot lines that'll have you binge-watching until 3 am easily. Each character's unique backstory weaved in with the island's quirky
happenings make for a trip you won't soon forget.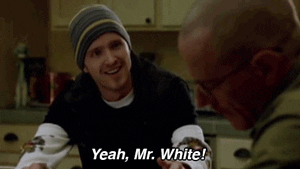 Breaking Bad
If you haven't jumped on this bandwagon yet, you're really late to the party. Breaking Bad pretty much won all the awards last year and for a good reason. Follow Walter White (Bryan Cranston) and Jesse Pinkman (Aaron Paul) as they build their meth empire out of Albuquerque, New Mexico. Each character has such depth to them that you really feel like you're a part of the show – especially Jesse. After going back and watching earlier episodes I was completely caught off guard by the transformation Jesse went through throughout the show's development. The drama and the danger are just slightly outside your personal sphere of possibility – chemistry teacher turned        drug dealer to pay for chemo isn't too outlandish – which makes the whole show even more engaging. Plus, if you aren't watching BrBa, I can guarantee you're missing out on a lot of references. Don't do that to yourself.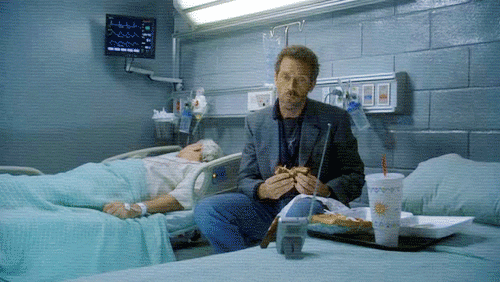 House M.D.
House is an oldie but a goodie. It had 8 seasons of medical mysteries and the always-sarcastic Dr. Gregory House. For those medical show buffs like myself, House presents interesting and outlandish medical cases that'll have you thinking long after you turn off the TV. You can watch random episodes to just get your disease fix. But for those who look for more in a show, House does not disappoint. Watch in order to follow House's decent into and rise from opioid abuse, his game of cat and mouse with hospital director Lisa Cuddy and his cycles of doctors working under him. At every turn there's drama, both episodic and throughout the series. House is just one of those shows that can't really be compared to or replaced, and I'm sure you'll agree.
Written by: Allie Boyd, Rachel Sheets, Madison Hall, Tara Loschiavo
Photo Credits: Giphy